Insights
From the virtual machine to the container
In the world of software development, the rise of the Docker paradigm and its application containers has had a disruptive impact. A container completely isolates its development and execution environment from what is outside the operating kernel, simplifying and accelerating the transition from one environment to another. Release cycles are speeding up but even facing thousand of updates, patches, and settings you won't longer need to worry about consistency.

At a higher level of control, tools such as Kubernetes help support brokerage and "orchestration" of microservices, which is the very foundation of the Hybrid Cloud computing as a distributed but coherent application environment.

Like goods stored in physical containers, containerized applications can be shifted more easily between environments and will work faultlessly, despite the configuration discrepancies that may penalize applications when deployment takes place directly in the environment run on the virtual machines.
A certified partner will help you in implementing container approach.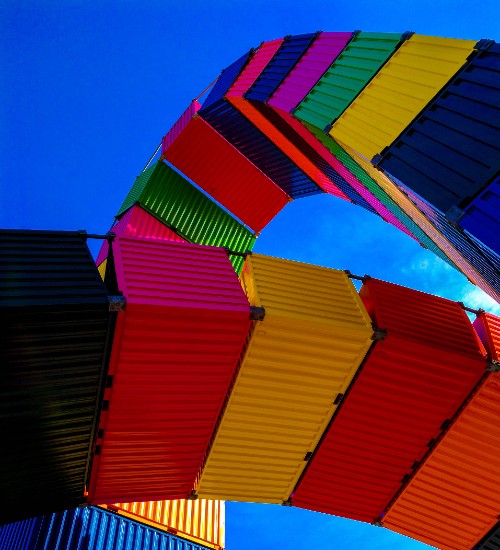 In the non-monolithic vision of native Web applications, it is possible to envisage extremely flexible, scalable, and robust production and testing development environments. This approach is already revolutionizing application lifecycle management, testing, and production of application software.

In Private and Hybrid Clouds, Tinext MCS, in partnership with VMware, will provide the most up-to-date services to support the developer interested in exploring this universe of opportunities.

Tinext MCS is a VMware Cloud Verified provider; it can therefore ensure the best in terms of services and customer advice. Tinext runs Cloud on the most advanced platforms in terms of the convergence between VM models and containers.
Always opt for the best, with Tinext.
The container is a virtual execution space that contains the code to be executed and all its dependencies. By sharing only the operating system kernel, it is completely isolated from the rest of the infrastructure. Containerization technology - which performs the role of the hypervisor in virtual machines - will take care of organizing functional links towards applications, eliminating possible conflicts.

Tinext can support corporate IT and independent developers and create dedicated and customized container platforms, relying on the experience of its internal staff dedicated to the development of Web applications and digital marketing. Specific expertise and a range of tailor-made services that differ from standardized public cloud container platforms.

Addressing the challenges of containerization with Tinext MCS involves, beyond the comprehensiveness and quality of the VMware Cloud infrastructure, a whole series of advantages, starting from greater freedom compared to less customizable offers. Together with Tinext MCS, you can build a customized container environment without forgoing other virtualization options and leveraging your IT resources. In this way, more productivity and greater responsiveness are achieved the company could save resources otherwise intended to acquire or train new skills.
The latest insights and project updates sent straight to your inbox